FBM SARL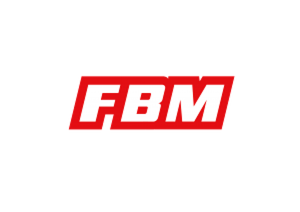 Since 2001, FBM® has a long and proud history as a global gaming brand.
FBM® is synonymous of high-class products, trustful relations and commitment to enthusing players and clients everywhere, around the markets we have the presence in.
From its origins, FBM® has become a global icon in the gaming market. FBM® is the number one bingo gaming brand in Asia and one of the most recognized in the world.
Complementing the global famous bingo game line, we recently increased our portfolio of gaming with the Spin Reel and Online Gaming. Discover them here.
Cultural diversity is present throughout FBM® in more than 13 countries. All have one thing in common: care for delivering the best gaming experience.
We are a proud, champion and a responsible global gaming brand.
We are proud to be: Always Champion