Fantasy Sports Interactive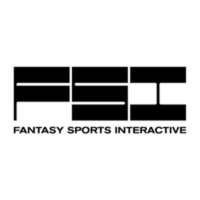 FSI began as a start-up company operating on a B2C level for the UK audience.
Under careful planning, calculated risks, and most importantly, inspiring and intense teamwork from a small group of people who grew into a tight-knit team and eventually became a family, the company scaled up and evolved to a solid B2B entity with global exposure and operations.
FSI has been innovating in the field of Fantasy Sports since the early 2010s.
After extensive research, development and testing, we launched our B2C Fantasy Football Company, Bet4theBest (B4B), in 2014 as a proof of concept and means for further product development.
Bet4theBest was available in the UK and Europe under UKGC and MGA Licences.
Bet4theBest featured the innovative, user-centric gameplay of No-Budget Fantasy, allowing users to create their dream-teams without budget/salary cap restrictions.
FSI team's hands-on B2C experience on Fantasy Sports led to a 360-degree knowledge of the field on every level – from development to marketing and compliance – and of course, to the evolution of the FSI Fantasy Sports Platform.