Login Casino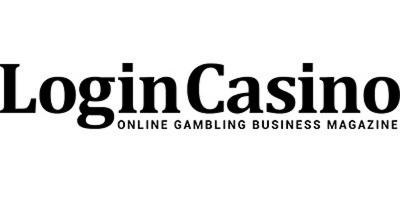 Sponsor information
Login Casino is a professional edition about the gambling business
Our objective is daily coverage of topical events in the world of gambling.
Our goal is to provide readers, including the representatives of business, players and organizers of specialized events, with maximum information about what is happening in the gambling industry all over the world. This is how we help the gambling industry to find new ways of development and follow ever-changing trends.
Login Casino covers a wide range of events in all spheres of gambling business. We write about gambling in Russia, Ukraine, CIS region and outside these countries. Login Casino is an online magazine with worldwide readership!
Login Casino – деловое издание об игорном бизнесе
Наша миссия – ежедневное оперативное освещение актуальных событий в мире азартных игр.
Наша цель – предоставить читателям, среди которых есть и представители бизнеса, и игроки, и организаторы профильных мероприятий, максимум информации о том, что происходит в игорной индустрии во всем мире. Именно так мы помогаем индустрии азарта находить новые пути развития и следовать постоянно меняющимся трендам.
Login Casino освещает широкий спектр событий во всех сферах игорного бизнеса. Мы пишем об игорном бизнесе в России, Украине, странах СНГ и за его пределами. Login Casino читают во всем мире!
Login Casino monthly calendar of gaming events
You want to keep abreast of the upcoming gaming events? Then it's exactly what you need! Login Casino provides a unique opportunity for its readers and partners to be the first to find out about the most important gaming events of the upcoming month.
Login Casino will have a special section with a monthly calendar of events, where the readers will be able to find out the dates of the main events as well as the most relevant information about them. In addition, everyone will get an opportunity to go to the organizers' web site in order to get more details on how to buy the tickets.
It is important to remember that Login Casino regularly organizes ticket drawing for the most large-scale events involving representatives of the leading companies in gambling industry.
Keep an eye on our event calendar and news to make sure you don't miss the most interesting stuff!