100) ? true : false" x-on:click="window.scrollTo(0, 0)" >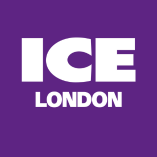 ExCel London
6-8 FEBRUARY 2024
ICE VOX (5-8 FEBRUARY 2024)
Speakers
Per Jaldung
CEO
,
Casino Cosmopol; Chairman of the European Casino Association (ECA)
Sweden
Per Jaldung is a proven leader in the casino and entertainment industry with 19 years of leadership experience.
He currently serves as the CEO of Casino Cosmopol in Sweden which operates three midsize land-based casinos in Stockholm, Gothenburg and Malmo. Per also proudly serves as the Chairman of the European Casino Association (ECA) since 2015, supporting almost 1,000 casinos across Europe in 28 member-countries.
Prior to entering the casino entertainment business, Per served in multiple capacities for the Stockholm Police Department and the National Criminal Intelligence Service for 13 years. His background in law enforcement led him to start working for Casino Cosmopol in 2002 as head of Security and Surveillance in Stockholm, then promoted to General Manager of the Gothenburg property in 2005. In 2008, Per was appointed CEO of Casino Cosmopol and continues to guide the future of the company.
Per is also head of Svenska Spel's VLT operations consisting of approximately 4,000 VLTs in 1,300 restaurants and bingo halls. He studied law at Uppsala University in Sweden and is an alumni of UNLV Las Vegas Executive Development Program. Over the past six years, Per has been invited to speak at several international casino conferences on a range a various casino related topics and is widely considered an industry expert.