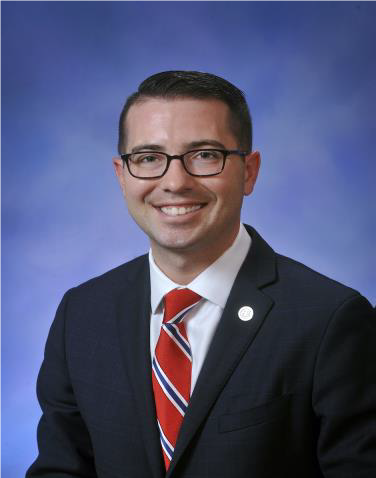 Brandt Iden
Head of Government Affairs, US
,
Sportradar
United States
Brandt Iden is the Head of Government Affairs, US for Sportradar US, a global leader in sports data and digital content.
Prior to joining the team at Sportradar he served Michigan's 61st District in the Michigan House of Representatives from 2014 -2020. During his six-year tenure, Iden served as the Chairman of the Regulatory Reform Committee, as well as the Ways & Means Committee.
In 2019, his leadership of the Ways & Means Committee earned him the designation as one of Michigan's "50 Names to Know in Government" by Crain's Detroit Business, a premiere business and news publication.
As a member of the Michigan Legislature, Brandt was deemed "the architect" of Michigan's Lawful Internet Gaming Act – serving as the lead sponsor of legislation which legalized online gaming, sports betting, advanced deposit wagering (ADW) for pari-mutuel racing and fantasy sports contests in Michigan.
His successful effort to bring online gaming and sports betting to Michigan earned him the American Gambling Awards Golden Eagle 2020 Legislator of the Year award. Gambling.com commended Brandt's achievement by noting that he has "set an example for states all across the country" by crafting legislation which successfully regulates online gaming for both tribal and commercial operators.