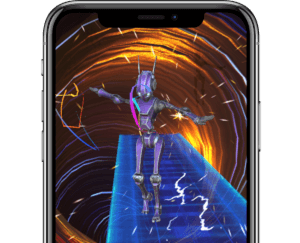 Download the ICE London AR app for TWO HUGE reasons...
1. On your travels round the 49,500sqm show floor, find and scan all eight AR Treasure Hunt markers and you'll be entered into a prize draw for a trip of an ICE time (your choice of ICE North America or ICE Asia!)
2. Take a walk to the ICE AR Experience stand in Hall N10, scan the podiums and watch as our larger-than-life ICE bot takes shape before your very eyes - ready to help direct you to where you're looking to go!
Download the ICE London AR app for your iOS or Android device now:
Note: ICE London 2020 has two apps - embracing the future of technology, the above is for our ICE London AR experiences, including the onsite AR Treasure Hunt and the AR Experience in Hall N10. We also have the official ICE London Event App. Please download both, as you will find them of immediate value onsite.