100) ? true : false" x-on:click="window.scrollTo(0, 0)" >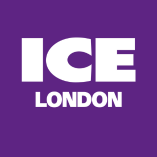 ExCel London
6-8 FEBRUARY 2024
ICE VOX (5-8 FEBRUARY 2024)
ICE VOX Sessions
Sustainability, Innovation and the Future of Gaming
Sustainability, Innovation and the Future of Gaming
06 Feb 2023
ICC Capital Suite
WrB
In a world where compliance is on the increase and regulation never ceases. This panel will discuss how easy it is to operate a business model which brings sustainability and longevity; implementing the best strategy around technology and innovation, and making consumer protection a central part of business strategy.
How do you create a business model which is sustainable?
Organic growth versus the acquiring model.
Operating on a global scale.
Sponsored by