100) ? true : false" x-on:click="window.scrollTo(0, 0)" >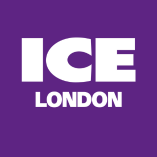 ExCel London
6-8 FEBRUARY 2024
ICE VOX (5-8 FEBRUARY 2024)
ICE VOX Sessions
Staying Relevant, Resilient & Profitable: Visions from European Casino leadership
Staying Relevant, Resilient & Profitable: Visions from European Casino leadership
The European Casino industry is evolving. European leaders gather to candidly discuss the need for change and help plot future scenarios around regulation, land-based versus online revenues and taking bigger steps towards securing future customers.
Is there currently an effective dialogue happening between regulators and casino leaders?
Is the industry resilient enough?
How do Casino industry leaders envision the future European business model and market?
Are we doing enough to secure our future customer base?
Moderator(s)
Speakers