100) ? true : false" x-on:click="window.scrollTo(0, 0)" >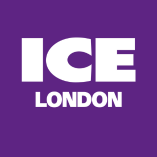 ExCel London
6-8 FEBRUARY 2024
ICE VOX (5-8 FEBRUARY 2024)
ICE VOX Sessions
Single Customer View in Practice
Single Customer View in Practice
07 Feb 2023
ICC Capital Suite
Safer Gambling Masterclass
The Single Customer View brings with it consumer protection as we've never before seen due to operators sharing data on an unprecedented scale. With the technology currently being implemented in the UK, it's only a matter of time before we begin to see more of its kind adopted in iGaming.
How will regulation respond to the Single Customer View and others like it?
Can the industry continue to collaborate to create Safer Gambling?