100) ? true : false" x-on:click="window.scrollTo(0, 0)" >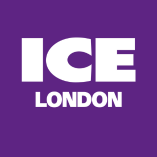 ExCel London
6-8 FEBRUARY 2024
ICE VOX (5-8 FEBRUARY 2024)
ICE VOX Sessions
Get Inside the Mind of a Customer
Get Inside the Mind of a Customer
06 Feb 2023
ICC Capital Suite
ICC
The Psychology of Entertainment and how to apply behavioural science to creating appealing omni-channel experiences.
As the industry looks to widen its appeal beyond just gaming, across new audiences and new channels, we ask: what is the psychology of entertainment?
What drives how people really think about entertainment, and what is the science behind this?
How do these change in challenging times?
What makes the most appealing experiences for guests?
How do needs vary with different psychological traits?
What appeals and reassures different segments? or puts them off?