100) ? true : false" x-on:click="window.scrollTo(0, 0)" >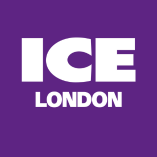 ExCel London
6-8 FEBRUARY 2024
ICE VOX (5-8 FEBRUARY 2024)
ICE VOX Sessions
The Evolution of Safer Gambling Strategies
The Evolution of Safer Gambling Strategies
07 Feb 2023
ICC Capital Suite
Safer Gambling Masterclass
A look into progress over the last decades.
How does the industry perceive change and how it comes into reality?
Which elements are most challenging and what are the challenges which are new for us?
Which elements are needed to make safer gambling successful and which role does stigmatisation play?