100) ? true : false" x-on:click="window.scrollTo(0, 0)" >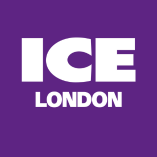 ExCel London
6-8 FEBRUARY 2024
ICE VOX (5-8 FEBRUARY 2024)
ICE VOX Sessions
Embracing the change to keep up with younger audiences
Embracing the change to keep up with younger audiences
08 Feb 2023
ICC Capital Suite
Modernising Lotteries Masterclass
Brainstorming ideas to make lotteries more appealing and accessible to younger generations
Showcasing the latest research on what younger audiences want - What should be our main focus?
How can the right marketing, gaming mechanisms and branding make lotteries attractive to Gen Z and Millenials - Best practice examples
What commercial strategies have proven to be effective to reach young people? Considering the media, sales channels, games and Metaverse
How can we maintain and even reinvent our offering to stay relevant today and adaptable to what tomorrow may bring?
Speakers