100) ? true : false" x-on:click="window.scrollTo(0, 0)" >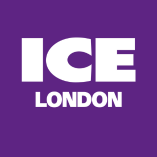 ExCel London
6-8 FEBRUARY 2024
ICE VOX (5-8 FEBRUARY 2024)
ICE VOX Sessions
Connecting customer experience with responsible and safer gambling
Connecting customer experience with responsible and safer gambling
07 Feb 2023
ICC Capital Suite
iGaming Masterclass
How to improve the gambling journey with responsible gaming as a priority - Best practice examples
How can operators do everything they can to make customer experience safe for players?
Avoiding targeting people with gambling problems - How can technology and the right strategy help you achieve this?
KYC as a starting point of all player journeys - discussing the role that technology plays in this, from ekyc to biometrics
What advantages does technology offer for your players and for your operations?
Speakers