Sponsored by

Safe Gambling Message Spreads Across the ICE London 2022 Show Floor
Returning to ICE London for the fifth year, the Consumer Protection Zone will be the focal point for discussions and product demonstrations that advance the industry's efforts in this critical area. Hosting not-for-profit safer gambling groups and suppliers whose main product centres around responsible gambling, it will also include a stage for talks and a product showcase.
The Consumer Protection Zone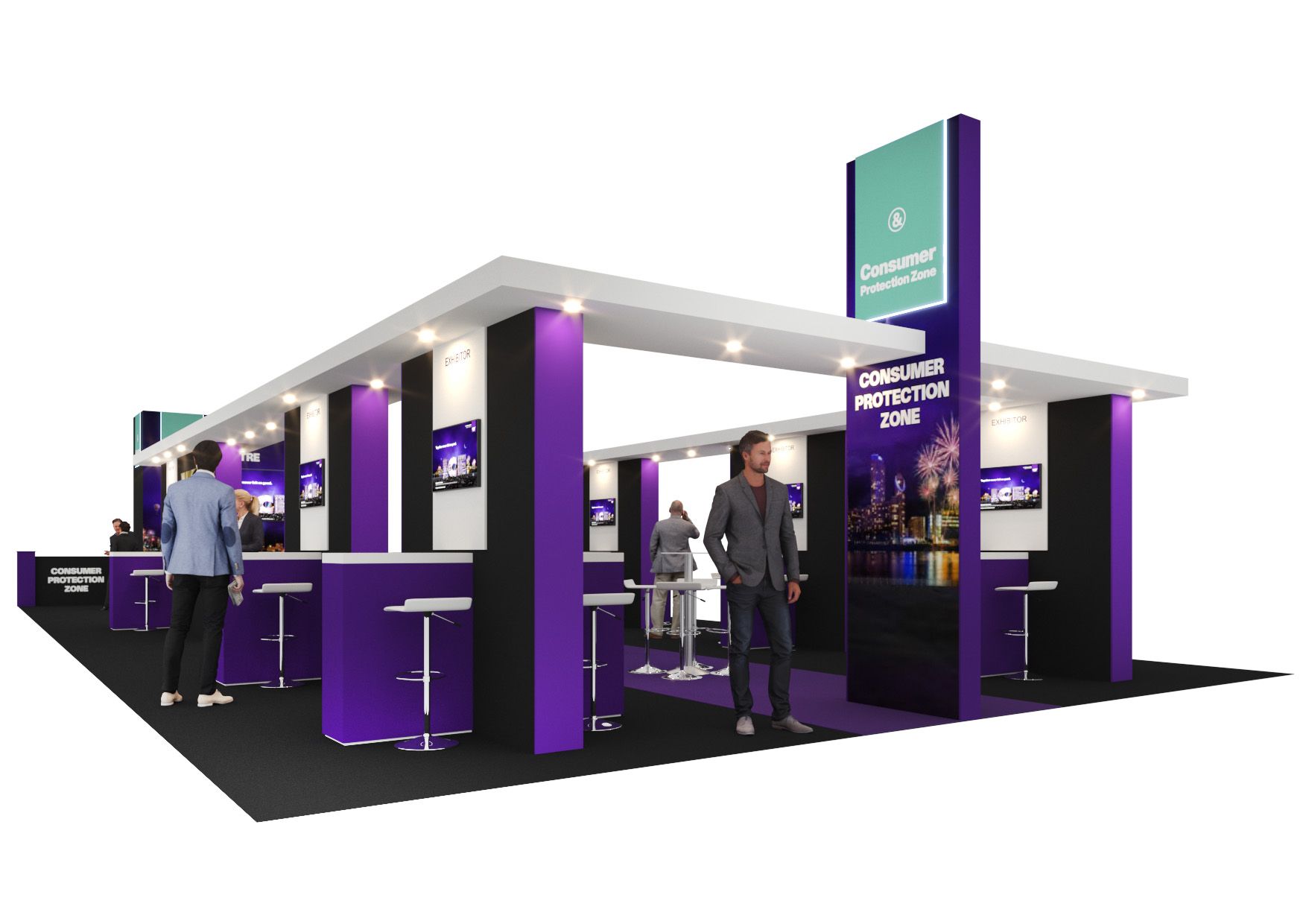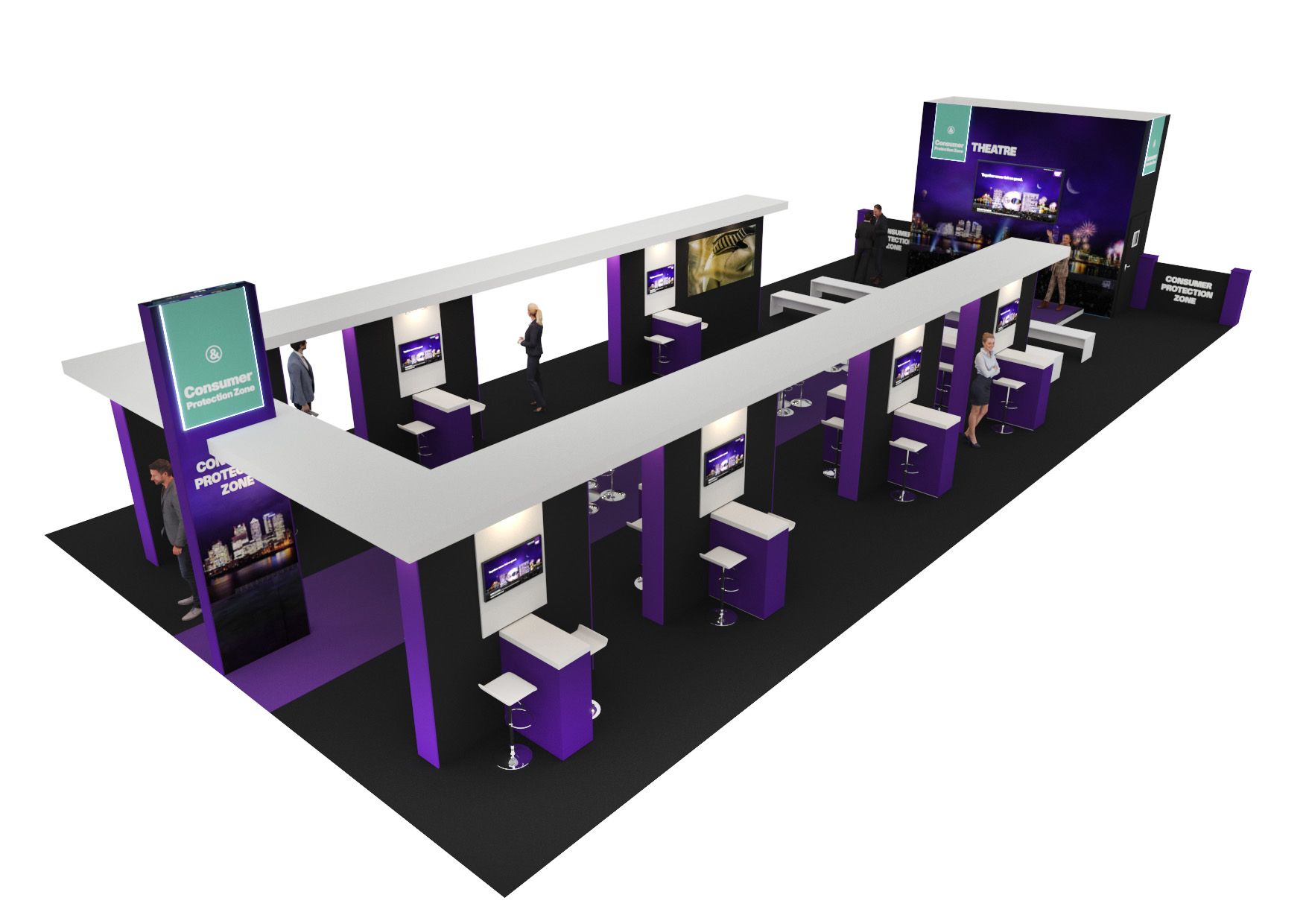 CPZ Charity Fund-Raising
Are you a progressive company with robust safer gambling policies and approaches you'd like to share with regulators, media, and the broader ICE audiences?

It's only £6000 to contribute to the CPZ charity fundraising that raised £65 000 at the last ICE to help three charities deliver their services to the most vulnerable.

Contact Ewa Bakun to discuss your support of the ICE Consumer Protection efforts: Ewa.bakun@clariongaming.com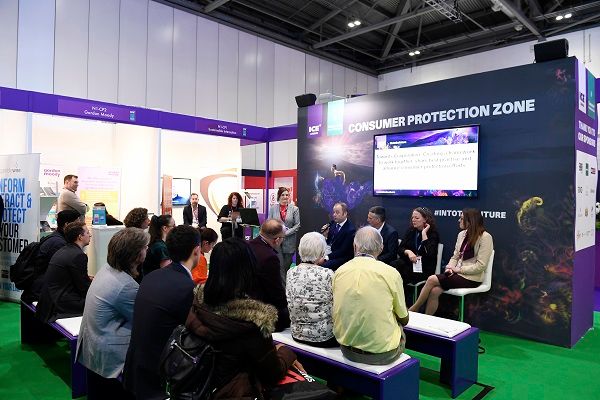 Consumer Protection Zone Agenda
Tuesday, 12 April 2022
14:15: Opening of the Consumer Protection Zone
Tim Miller, Executive Director, Gambling Commission
14:30 - 15:15: Operators' panel: Consumer Protection Showcase – latest technology and product launches and developments in the quest to deliver safer gambling
Martin Lycka, SVP for American Regulatory Affairs and Responsible Gambling, Entain
Andrew Banister, Assistant Safer Gambling Manager, Les Ambassadeurs Club
Ben Wright, Head of Safer Gambling, Flutter Entertainment
Moderator: Ewa Bakun, Director of Industry Insight and Engagement, Clarion Gaming
15:15- 16:00: ILA: Regulators' views on the effectiveness of the restrictions designed to enable safer gambling
Christina Christoforou, Social Responsibility & Business Development Directorate, National Betting Authority of Cyprus
Mikel Arana, Director-General, DGOJ
Carole Leduc, ANJ
Moderator: Tim Miller, Executive Director, Gambling Commission
16:00: Donation ceremony – join to find out what charity receives the donation raised with the CPZ charity fund
16:00- 16:45: ILA Networking at Consumer Protection Zone (for ILA attendees only)
Wednesday, 13 April 2022
10:30- 11:15: Raising industry standards through collaboration, investment and research
well-being and mental health

staff training

part of the culture

lived experience
Sasha Stark, Senior Researcher, Responsible Gaming Council
Matthew Hickey, CEO, Gordon Moody
Simon Vincze, Sustainable and Safer Gambling Lead, Casino Guru
Dan Whitlam, Head of Industry Standards, Gamcare
Moderator: David Clifton, Director, Clifton Davies Consultancy Limited
11:15- 12:00: Power of AI and technology vs. human interaction and intervention in player protection – fire-side chat
Dr Edmond Mitchell, Head of Data, Future Anthem
Prof. Kim Mouridsen,Co-Founder, Mindway AI
Paul Foster, CEO, Crucial Compliance
12:00-12:50: Affordability and frictionless checks showcase
Charles Cohen, Founder, Department of Trust
Adam Doyle, Head of Gaming, TruNarrative
Jeremy Lever, Sales Manager, Synalogik
Moderator: David Schollenberger, Head of Legal and Compliance, Metric Gaming
14:00- 14:30: Going beyond safer gambling – ESG case study
Anna Jein, Sustainability Manager, Kindred
14:30-15:30: Incorporating ESG into your strategy - why, how and what
what drives wider adoption of ESG in the gambling industry - investability, reputation, consumer demand …

industry-wide collaboration to create a meaningful and actionable materiality index

ESG DNA to incorporate into your strategy: governance, stakeholders management, investors relations etc.
Andrew Lyman, Executive Director and Gambling Commissioner, Gambling Division, HM Government of Gibraltar
Steve Myers, Managing Director, Praxis Consulting and Advisory
Katie Lever, Chief Legal Officer and Chief Operating Officer, Lottery.com
Moderator: Laura Da Silva, Director, Silverfish CSR
15:30- 16:30: Reputation, responsibility and perception – implementing and communicating a meaningful change
The scrutiny experienced by the gaming industry can mean that goalposts are constantly shifting – but will the gambling industry always lag behind others in terms of reputation? Beyond being truthful and honest, can operators take positive measures that will reverse the perception? Examples may include supporting charities, pursuing zero carbon and improving corporate governance and being more transparent with regulators. This debate will look at the opposing views on whether the industry can clean up its perception with a meaningful long-term communications strategy, or if this is merely fuelling cynicism from detractors.
Sverker Skogberg, SVP Public Affairs, PAF
Ian Haworth, Communications Director, Hippodrome
Rolf Sims, Manager Public Affairs Nordics, Kindred Group
Moderator: Camilla Wright, Partner, Red Knot Communications
Thursday, 14 April 2022
11:30- 12:15: Effective player tools for gambling, betting and esports
Andrew Tottenham, CEO, Gamblewise
Simon Vincze, Sustainable and Safer Gambling Lead, Casino Guru
Rasmus Kjaergaard, CEO, Mindway AI
Moderator: David Richardson, Strategic Partnership Manager, Better Change
12:30: Closing Remarks