100) ? true : false" x-on:click="window.scrollTo(0, 0)" >

ExCel London
6-8 FEBRUARY 2024
ICE VOX (5-8 FEBRUARY 2024)
Welcome to Ampersand and Ampersand+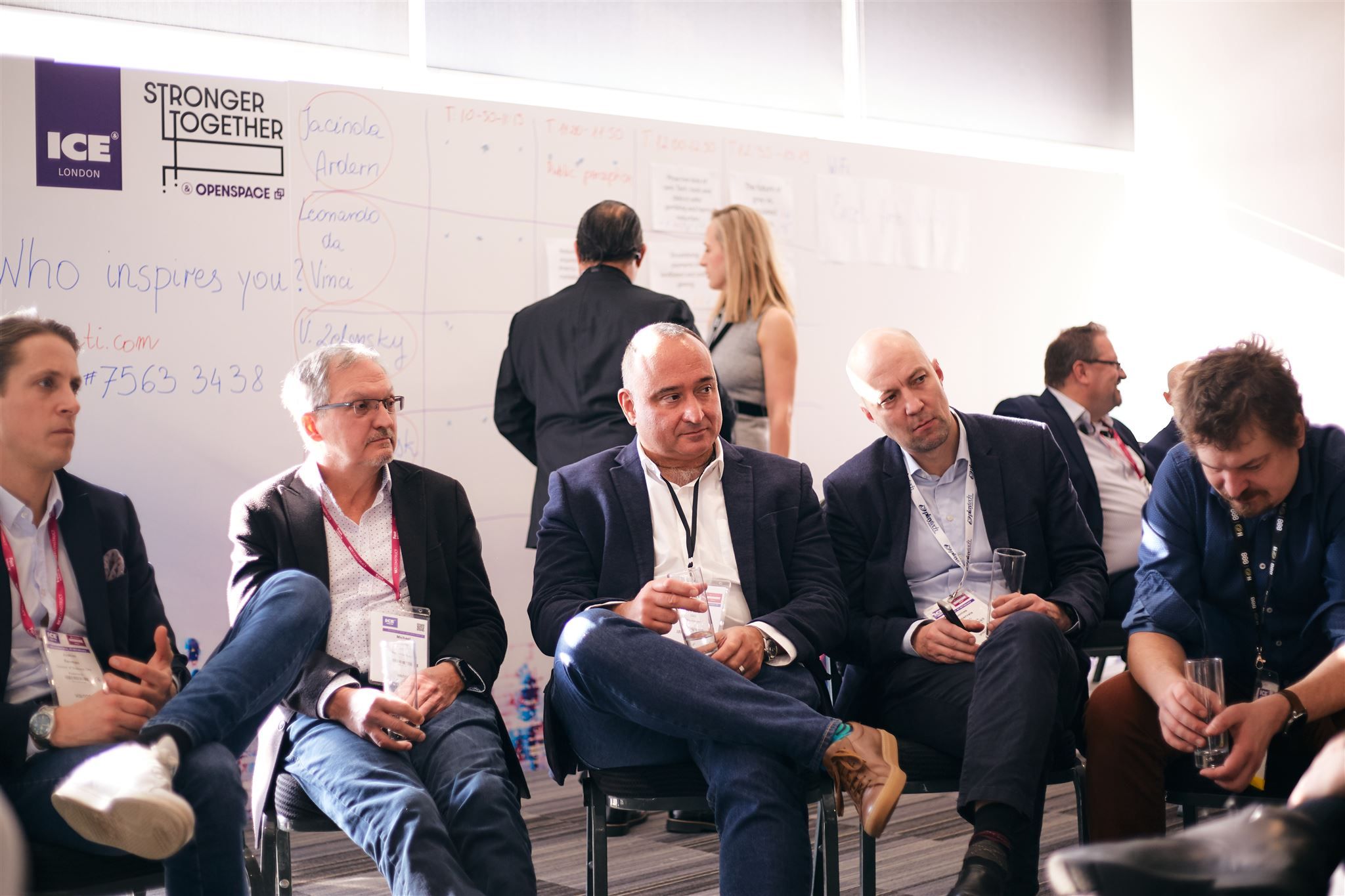 Ampersand+ (Membership)
We've been conducting extensive research on Ampersand, and as a result, we're launching Ampersand+, which is an annual subscription-based, invite-only community of vetted senior industry leaders – the key requirement is that the members are curious, open-minded, focused on the future (rather than just tomorrow), interested in challenging the status quo and committed to adding a positive contribution. Ampersand+ is for people interested in meaningful connections and conversations and goes beyond just networking.
Ampersand+ is designed for individuals who are:
Curious, open-minded, and focused on the future
Interested in challenging the status quo
Committed to making a positive contribution
Join Ampersand+ for meaningful connections and conversations that go beyond traditional networking. Download the membership pack here.
Membership Benefits:
A program of 47 touchpoints, including live and online events, such as Open Space meetings, dinners, socials, and experiences (pre-planned well in advance for easy planning)
Events held in both Europe and the US; potential expansion to non-Western geos in the future
Access to curated meetings and touchpoints for Ampersand+ members
Notes and summaries from meetings
Peer interviews and exclusive networking opportunities
Personal and/or Company Website listings as an Ampersand+ member
Membership Details
Annual Membership Cost: £899 (£75 per month)
Paid membership will begin in early October.
Trial activities, including an Open Space meeting and a dinner at iGB Live in Amsterdam, will be available in July for interested members.
Interested in becoming a member of Ampersand+? Sign up for an in-person Open Space meeting on 5th July, 2 pm – 5 pm
Committed to becoming a member? Join us for dinner at an exclusive restaurant in Amsterdam? Contact Rosie on Rosie.Brewster@ClarionGaming.com
Please note that Ampersand will still have an open membership option, but it won't grant access to any of the Ampersand+ meetings or exclusive benefits.
A summary of the benefits:
Ampersand
Ampersand+
Open Space meetings
(In person)
X
Social events (in-person; dinners, socials, experiences)
X
Notes and summaries from meetings
X
X
Digital meetings (online)
X
Snap meetings on request
(online and in-person)
X
Access to Ampersand+ Lounge at CG events (ice, iGB Live)
X
Peer interviews
X
X
Website listing
X
Curated, invite-only membership to vetted industry leaders
X
Open membership (access to all)
X
Price
Free
£899 p.a
Ampersand (free membership)

While the non-paid membership does not provide access to Ampersand+ meetings or exclusive benefits, it still offers a range of opportunities to gorw and thrive. Join Ampersand today to be able to access these free digital roundtables.
Free: Dates for your Diary:
Ampersand Digital Open Space (Members and Non-Members)
Topic: Mainstream brands entering gambling/betting as both operators and marketing partners
Topic: Where to look for growth: fully regulated vs. un-regulated markets
Topic: Localisation, localisation, localisation (of game product, marketing, interface, and core of the business)
ICE SPONSORS
2023 Sponsors