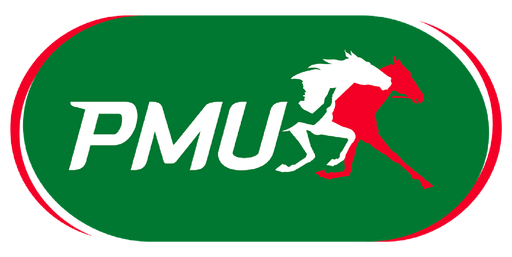 PMU
Stand: S1-231
| Land-Based
| Online
| Both
| Betting Services
| Sports Data
| South America
| South Europe
| Western Europe
| Multi-Platform/Online
| Eastern Europe
| Africa
| North America
| Betting
| Central Europe
| Racing Data
| Sports Betting
| Northern Europe
| Asia
| Australia
| 3
PARI MUTUEL URBAIN (P.M.U) First pari-mutuel company in Europe, third largest worldwide and sole offline betting operator in France, PMU offers also online poker and fixed-odds sports betting. Thanks to its economic model and State supervision, PMU guarantees the security of its operations, with transparency and trust, key PMU values. PMU was founded in 1930 by French Horseracing Associations to offer pari-mutuel betting opportunities out of the racecourse. After over 80 years of wagering innovations, PMU has evolved into a multi-activity leisure company with a global reach. Nevertheless, PMU's core mission remains the development, marketing and promotion of horserace betting, with a primary role to offer pari-mutuel services that fund purses for French trotting, thoroughbred and jump racing. PMU is an Economic Interest Group (EIG) with non-profit and quasi-government status, made up of 58 horseracing associations. 2017 FIGURES: €9.9 BILLION: Total bets placed on horseracing, sporting events and poker; €9.072 BILLION: Total bets placed on horseracing; €7.491 BILLION: Winnings paid out to punters by PMU; €1.55 BILLION: Internet bets (horseracing, sporting events, poker), making www.pmu.fr one of France's leading e-commerce sites; €1.147 BILLION: International activity (+10%)  €793 MILLION: Net profit, paid in full to EIG member racing associations that finance the horseracing sector; €2.437 BILLION: Overall gross revenue in 2017
Address
Pari Mutuel Urbain
2 RUE DU PR Florian. DELBARRE
PARIS
Europe
75015
France
Videos
Infocentre platform and key official international data providers allow international partners to benefit customized data.

A large range of services to its BtoB international partners: promotion, tailored training, marketing help…

An « all-in-one » solution for horse racing betting coming up in 2020. A turnkey white label online solution.

Now available on French races for International markets with association with specialized providers.

The exclusive partner to French races through 3 types of offer: Fixed odds, Separate pool & Common pool.