100) ? true : false" x-on:click="window.scrollTo(0, 0)" >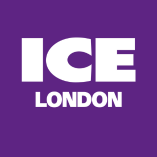 ExCel London
6-8 FEBRUARY 2024
ICE VOX (5-8 FEBRUARY 2024)
Exhibitors

LSports
Stand: S4-440
| Sports Betting
| South America
| Central Europe
| Sports Data
| Online
| Asia
| South Europe
| Western Europe
| Eastern Europe
| North America

LSports empowers sportsbooks and media companies with the highest-quality sports data on a
wide range of events, so they can build the best product possible, for their fans and for their
business.
Our high-performance metrics are fueled by the speed and accuracy you need to confidently set
betting odds, create an immersive user experience and grow your product line. No latency lags
holding you back, no costly errors flooding your operation, just the freedom to be your best.