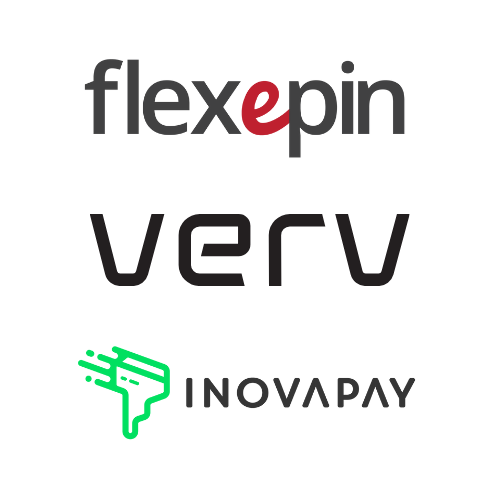 Flexepin
Stand: N8-230
| Betting
| Bingo
| Casinos
| Esports
| iGaming
| Lottery
| Mobile
| Online
| Payments
| Sports Betting
| Both
| Africa
| Asia
| North America
| South America
| Australia
| Central Europe
| South Europe
| Western Europe
| Northern Europe
| Eastern Europe
| Regulation
| Payment Solutions
| Online payment solutions
| Prepaid Cards / top-up vouchers
| Digital Wallets
Novatti Group (ASX:NOV) is an Australian publicly trading company with a strong foundation and experience with licences and local regulations throughout Europe, UK, Africa, Australia, Canada and New Zealand, offering our FLEXEPIN product across these markets/regions.
In collaboration with Novatti, INOVAPAY LatAm Payments operates in Brazil with the ever-popular Pix and local bank payment methods including local wallets.VERV directly services the banking needs and merchant accounts for EU, EEA and UK based businesses with named IBAN accounts.
Novatti suite of products, such as cash vouchers, PINs, QR code payments, digital wallets and white label solutions, facilitate and enable fast, secure and reliable payments for global online commerce and assist to solve your unique payment requirements.