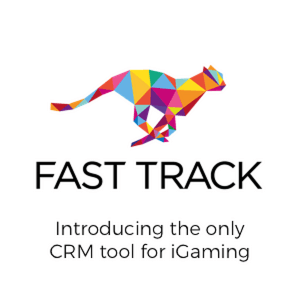 FAST TRACK
Stand: N2-310
| Online
| Africa
| Asia
| North America
| South America
| Australia
| Central Europe
| South Europe
| Western Europe
| Northern Europe
| Eastern Europe
| iGaming
| Online
| CRM
| Technology
| 6
Welcome to the only CRM platform built specifcially for iGaming.
No more lists: achieve true automation with one central system. FT CRM is a customer engagement platform that allows you to manage all aspects of communications and rewards from one place and in real time.
We have a state of the art tech platform that is both reliable and scalable, while also allowing you to work with the 3rd party providers of your choice.
FT CRM is specifically designed for iGaming, with a focus on achieving true efficiency in every part of the work proces. Teams working in FT CRM achieve 4-5x more output per resource.
Our data models allow you to shift your focus from historic to potential future behaviour, and target players at the right moment.
A successful integration with FT CRM will not only engage your players but transform processes across your organisation.