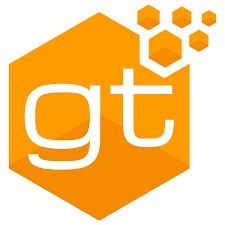 Gamingtec
Stand: N8-210
| Affiliate
| Betting
| Casinos
| Esports
| iGaming
| Mobile
| Online
| Payments
| Sports Betting
| Table Games
| Online
| Africa
| Asia
| Middle East
| South America
| Australia
| Affiliate Program
| Betting Services
| Sports Betting
| Sports Book
| White label
| Trading services
| Business Intelligence
| CRM
| Business Services
| Association
| Technology
| Marketing
| Gaming Software
| Casino Software
| Sports Betting Software
| Payment Solutions
| Online payment solutions
| Cryptocurrencies
| Card Processing
| Wire Transfers
| Prepaid Cards / top-up vouchers
| Digital Wallets
| Bitcoin
| Instant Bank Transfer

Gamingtec is a platform solution provider servicing a full-suite product portfolio for iGaming incumbents combined with best-in-class management services.
"We are as successful as our partners"

The partnership we offer is essentially a gateway to the best products in the market coupled with a dedicated high-quality service. When working with Gamingtec, the partners are not tied to a limited set of options or sets of products. We build and adapt a product that is suitable for achieving the particular goals of the partner. Unlike most software providers who offer templated, limited solutions at set prices, we offer a tailored partnership that includes a wide range of superb products and, most importantly, a high service level. We believe that in this competitive industry, the relationship and quality of the service are paramount to achieving success.
Address
Studio H, Taper Studios
The Leather Market, 175 Long Lane
London
London
SE1 4GT
United Kingdom