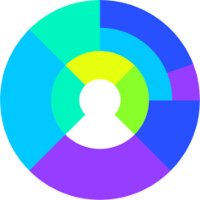 Cybertonica
Stand: N10-550
| 3
| Central Europe
| Western Europe
| Eastern Europe
| Online
| Mobile
| Security/Surveillance
| Fraud Protection
| Risk & Fraud Management
| Artificial Intelligence
| Payments
| Online
| Data Analytics
| iGaming

Cybertonica uses Machine Learning and Artificial Intelligence to manage risk and fraud, increasing trust and growing frictionless banking and m/e-payments globally. Cybertonica's service increases conversion and sales by up to 25% while managing card-not-present and other categories of fraud at world-class compliant standards.
Cybertonica has won numerous distinctions and awards since its product came to market, including the "Best Use of Payments Data Award" at Emerging Payments Awards 2018 and the "Best Data Analytics and Science Award" at Merchant Payments Ecosystem Awards 2018.
Our new ScreenWiZe™ product adds device risk management through SDKs (iOS and Android) to the mobile authentication and malware prevention capabilities of our customers whether banks, acquirers, merchants or transactions security. We are PSD2 ready and GDPR compliant. Cybertonica's vision is for a world of frictionless transaction and trust in 99.9% of transactions. Visit cybertonica.com to join us and build the future of Trust in Transaction™.