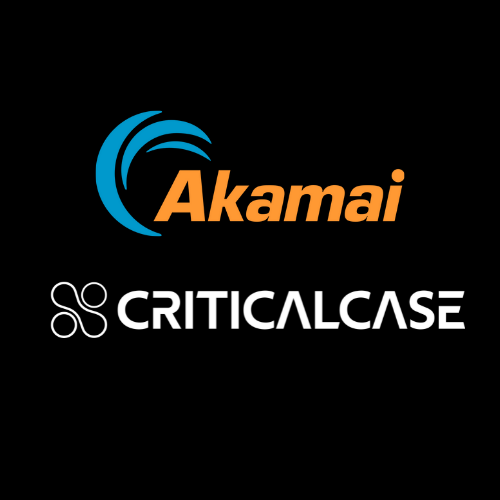 Akamai and Criticalcase
Stand: N6-110
| Betting
| Bingo
| Casinos
| Esports
| Fantasy Sports
| iGaming
| Lottery
| Mobile
| Online
| Payments
| Sports Betting
| Tribal
| Land-Based
| Online
| Both
| Africa
| Asia
| Middle East
| North America
| South America
| Australia
| Central Europe
| South Europe
| Western Europe
| Northern Europe
| Eastern Europe
| Technology
| IT Infrastructure
| Content Management Systems
| Data Centres
| Cloud hosting

Criticalcase & Akamai
Together we power and protect your game online.
When a game is initially developed, the creative excitement of the game itself, features, affects and potential engagement rates that prevail over and above performance and security factors. Server uptime, potential security breaches or the need to patch servers is not generally front-of-mind. Capturing the gamer's attention right away and retaining them online is the overall goal.
Criticase and Akamai's mission is to help you deliver the most awesome game through powering and protecting end-user experience online.
Don't miss your chance to connect with Akamai's and Critiaclase's media experts during the upcoming ICE London event, and learn how we can power and protect your gaming business.
Visit us at Stand N6-110 and join the discussion.
Book a meeting with Akamai technology specialists here https://calendly.com/criticalcase_akamai/criticalcase-and-akamai-ice2022?month=2022-04
Or by e-mailing Iryna Zharik at i.zharik@criticalcase.com