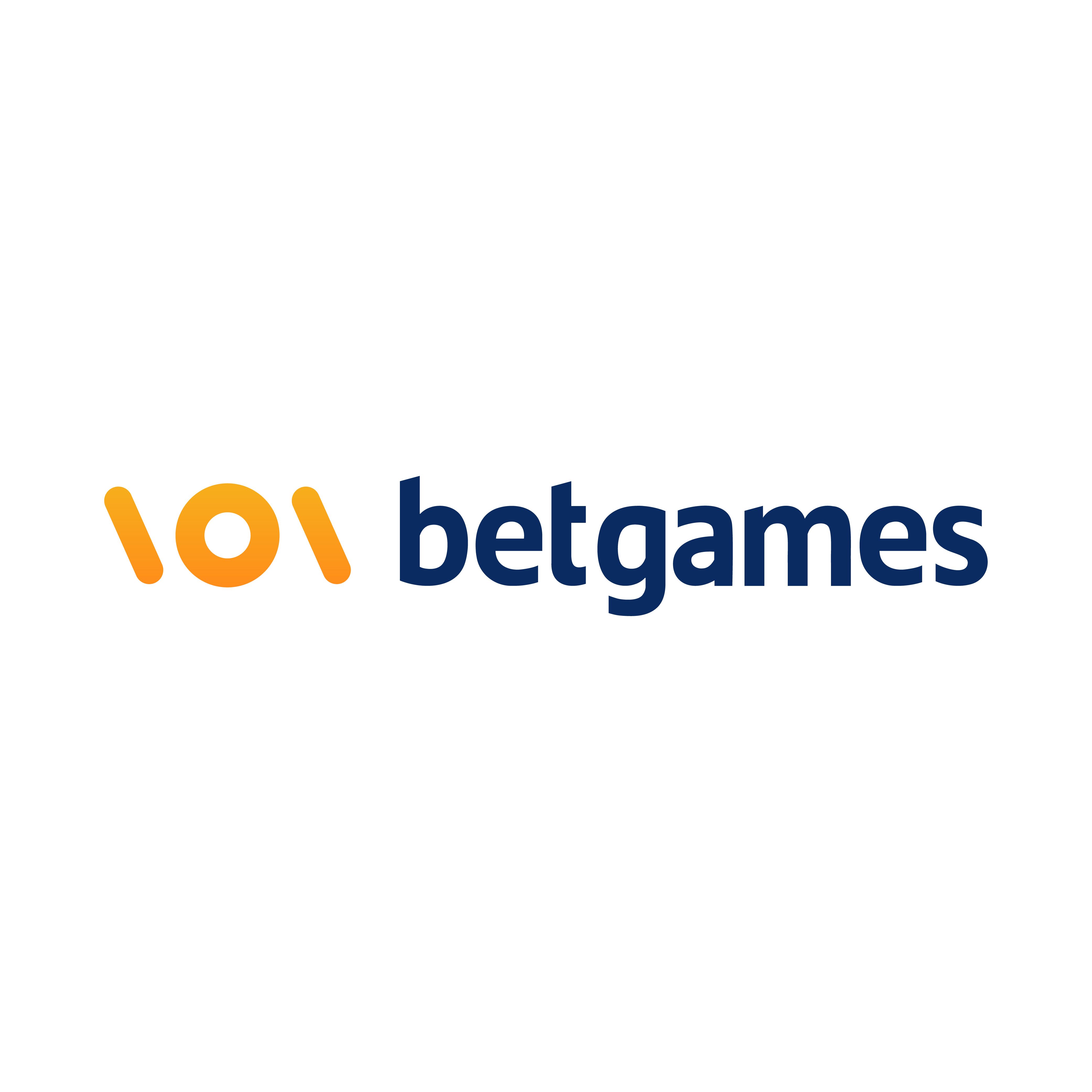 BetGames
Stand: S3-230
| Land-Based
| Online
| Africa
| Asia
| Central Europe
| South Europe
| Western Europe
| Northern Europe
| Eastern Europe
| Betting
| Lottery
| Mobile
| Online
| Betting Services
| Game Development
| Customised Game Concepts/Design
| Multi-Platform/Online
| Gaming Software
| 3

BetGames.TV was the first iGaming betting operator to introduce the concept of live dealer betting broadcasts and due to a raft of innovative concepts, world-class gameplay and a constant striving for industry leading design, redesign and adaption, the company now provides matchless products.
Core fundamentals of invention and advancement lie at the root of the BetGames.TV games portfolio. BetGames.TV approach is largely to keep the same principles for the lotteries and casino games in place but offer considerably more betting markets and options to win.
BetGames.tv is a market-leading brand, which thrives in this category as a software provider of quality live betting games. BetGames.tv is online 24/7/365 and with draws taking place every two to five minutes the win options, for clients and end-users are endless.
Players can enjoy live games on any device, be it on the desktop, tablet, or mobile. The experience is optimized for every platform in the online space – while the land-based shops business model is also cashing in, thanks to a super smooth gaming experience.
BetGames.TV offers a combination of the real world (live broadcast for every game) as well as a virtual play feel to every product. The ability to provide an interactive, yet stunningly real experience is one the company's strengths, and exemplifies the distinctive uniqueness of the business ethos.
We offer exceptional and innovative products which are approved by regulatory bodies in multiple counties also we own a license issued by UK, Curacao, Latvia and Lithuania gambling commission. BetGames.TV also has a certificate for Italy, Bulgaria, and a recognition of MGA. Moreover, we are one of the top 50 fastest growing tech companies in Europe according to Deloitte for two years in a row already.
Our products
Bet on Poker
Bet on Baccarat
Wheel of Fortune
Dice Duel
War of Bets
Lucky 5
Lucky 6
Lucky 7
Speedy 7 (NEW)
One more game 6+ Poker (Coming Soon)
Videos
Poker 6+, have such a name, simply because, its deck consists of 36 cards and the lowest card in this deck is 6.

Speedy 7 is a live dealing card game, where players must predict whether the next card will be black or red, from a draw consisting of seven rounds.

"Bet on Poker" is a real-time live-streamed game with the rules and procedure very similar to the "Texas Hold'em Poker". The game runs 24/7 with planned technical breaks.

War of Bets is a unique, simple-to-play card game with a live dealer experience. The banker and the player each get a card, with bets to be had on both/either cards.

– Based on the traditional Baccarat format, the much-loved casino table game provides a live dealer experience that offers 30 different outcomes, with a new hand played every two minutes.

Lucky 7 is a lottery-like game with a live draw done every five minutes. The player can choose numbers between 1-42 while also placing bets on the colour of the balls, sum totals, odds/evens and more.

Lucky 6 is a live broadcast lucky numbers game with 40 different outcomes – players must choose numbers from 0-9, predicting numbers and/or from three zones.

Lucky 5 is a live broadcast lotto-like game, with the player having to choose from a series of numbers between 1 and 36, with a draw every five minutes.

The Wheel of fortune is a live broadcast game with 20 different outcomes per spin of the wheel. The spins take place every two minutes. The Wheel offers a highest pay out set at 18/1.
News
BetGames.TV is a unique, innovative and pioneering live dealer betting games supplier. The live broadcast business model provides games that are distinctive, unique and fresh. 

BetGames .TV with the tech-savvy iGaming service provider scooping the highest honour in the category of the Rising Star in Casino Innovation category at the prestigious SBC Awards.

The iGaming industry is moving along at a terrific pace and innovation in a sometimes-saturated marketplace is key to capturing the imagination of the consumers.