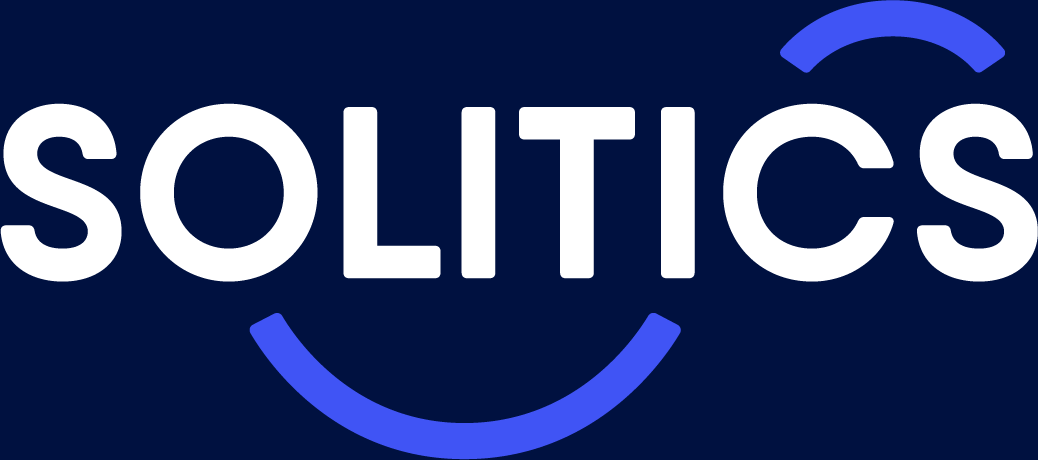 Solitics
Stand: N3-132
| Crypto/Blockchain
| Betting
| Bingo
| Casinos
| Esports
| Fantasy Sports
| iGaming
| Lottery
| Mobile
| Online
| Social
| Sports Betting
| Online
| Africa
| Asia
| Middle East
| North America
| South America
| Australia
| Central Europe
| South Europe
| Western Europe
| Northern Europe
| Eastern Europe
| Forex Trading Platforms
| Player Tracking
| Sports Betting
| Sports Book
| Trading services
| Business Intelligence
| CRM
| Data Analytics
| Artificial Intelligence
| Technology
| Marketing
| IT Infrastructure
| Data Centres

Real-time Customer Engagement and Analytics platform that makes your marketing brilliant. Drive deeper, more meaningful customer engagement and get insights into your data, by using and analyzing all your data simply and effectively, without a lengthy data integration project.
The unique data management platform that powers Solitics, enables operators and brands to integrate their data sources, no matter how distributed and custom, with no need for a data project.
Solitics connects with hundreds of communication channels across email, SMS, push, live pop-up messages, Facebook, Instagram, Whatsapp, Telegram, support channels, voice messaging and customer notification centers.
Additionally, Solitics connects and automates all aspects of the bonus granting, while adding additional layers of logic, complexity and personalization,
Hundreds of operators across the world, including casino, sports betting and more are able to create an incredible customer experience, increase LTV, conversion, retention and prevent churn - easily and seamlessly!