Analytics Intell
Stand: S9-231
| South Europe
| Asia
| North America
| Western Europe
| South America
| Central Europe
| Northern Europe
| Eastern Europe
| Betting Services
| Both
| Casino
| Online
| Mobile
| Technology
| Betting
| IT Infrastructure
| Sports Betting
| Lottery
| 3
| Land-Based
| iGaming
| Business Intelligence
| Business Services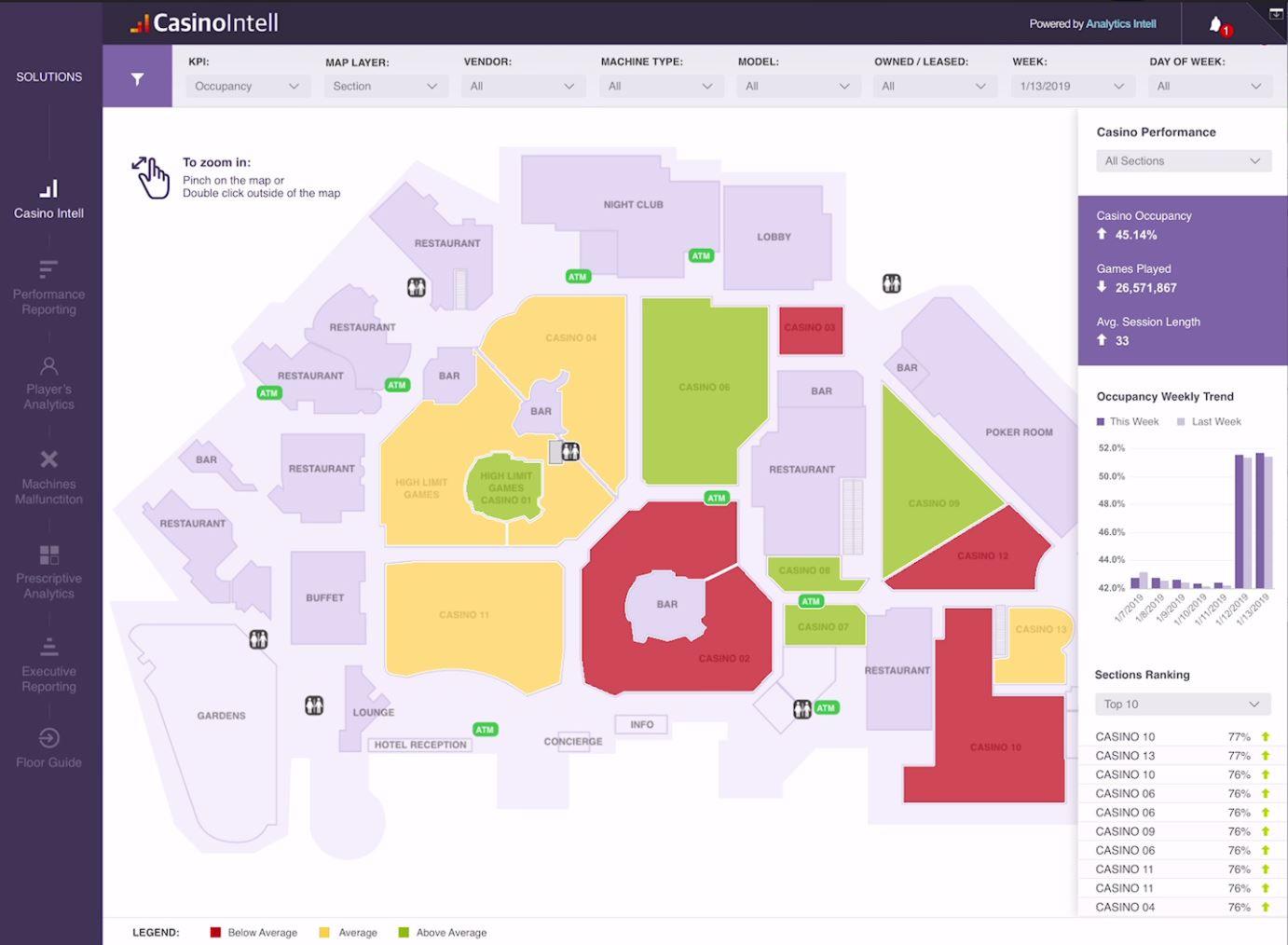 Analytics Intell is a global data analytics consulting firm that helps businesses discover opportunities to increase performance factors. They have partnered with experts in the casino industry to build solutions to enhance the customer experience and increase business performance.
Their signature product, Casino Intell is a visual floor map interactive app for casinos that provides real-time, visual insights on gaming floor performance. At a glance, you can see activity at all levels.
Key features:
1. Track Floor Activities - get immediate feedback on slot floor activities
2. Analyze Performance - identify over and underperforming areas
3. Learn Player Habits - understand player gaming behavior, floor traffic, etc.
4. Live Notifications - Spot high gaming actions, machine malfunction
5. Optimize Floor using machine learning and artificial intelligence
6. Visual recognition capabilities
Videos
Convert antiquated applications with automated workflow systems to build powerful and comprehensive analytical solutions.

Analytics Intell is a strategic data analytics consulting business that helps businesses find opportunities to increase performance factors using data and intelligent analytics.