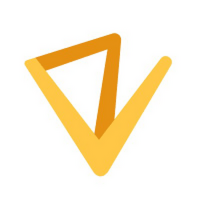 Acuris Risk Intelligence
Stand: N10-112
| Affiliate
| Betting
| Bingo
| Casino
| Esports
| iGaming
| Lottery
| Mobile
| Online
| Payments
| Social
| Sports Betting
| Street
| Legal
| Both
| South America
| South Europe
| Western Europe
| Eastern Europe
| Fraud Protection
| Africa
| North America
| Risk & Fraud Management
| Central Europe
| Regulation
| 3
| Northern Europe
| Asia
| Australia
| Business Intelligence

Acuris Risk Intelligence are a global owner and provider of data on PEPs, Sanctions, Source of Wealth and AML data for due diligence and compliance professionals in gaming. Acuris combines world-class datasets with expert human analysts and state-of-the-art technology to help organisations manage the risk in business relationships effectively giving clients access to over 4.5 million high risk person and business profiles. Clients access our data via a SaaS platform, an API or data feed so risk protection is built into the way they operate. Our focus areas include Third-Party Risk, Anti- Money Laundering and the proactive detection of Cybersecurity Risk.
Utilised by gaming operators, regulators, platform service providers and payment service providers. Acuris Risk Intelligence is integral in supporting compliance data and solutions across the entire sector for over 180 gaming companies.
Acuris Risk Intelligence database includes:
1.4 million worldwide Politically Exposed Persons
Adverse media articles profiling over 3 million high risk persons and companies
Worldwide law enforcement data (linked to FATF crimes)
Worldwide financial regulator's data to meet global AML guidelines
Responsible gaming data to ensure a robust and responsible risk matrix including UK Disqualified Directors and Insolvency
Enhanced Due Diligence reports on individual's source of wealth and company structures including UBOs
Cybercheck to screen compromised accounts against dark web data
Acuris' new product is the Gambling Risk Intelligence Database
Instant company due diligence, including UBO investigations
Instantly downloadable Enhanced Due Diligence reports on player's source of wealth
Faster onboarding with less cost and risk
Access to reports and research experts when you need them
Coverage of 47 + languages and 35,000 sources
Reports can be updated and refreshed at your request
Products
Via a secure AML Portal or API you gain access to a global network of 100's of dedicated and scalable research experts who cover over 42+ different languages • An extension to your current inhouse per ...

PROTECTION FROM EVERY ANGLE A unique database of instant Enhanced Due Diligence Reports across the entire gambling industry, with this new solution from Acuris Risk Intelligence the business can now a ...
News
By compiling its extensive 10-year collection of EDD reports into a fully searchable database, Acuris Risk Intelligence has created a powerful new resource for the gambling industry.