SMART INFO LED SCREENS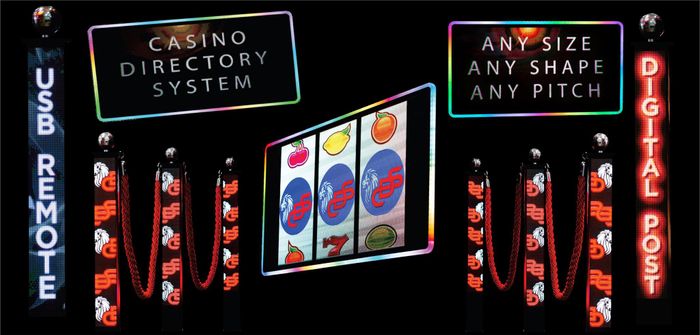 Smart LED Remote Info System (SLRIS) for your Casino can be made upon your design preferences and technical requirements. Chose preferred shape or variety of different shapes, size, wall mounted or stand alone option, inform them about Jackpot value, promote events, or simply help them to find the way. New technology enables us to made info signs more attractive and visible and as a consequence more effective. Most of Casinos still stick to old static non-illuminated signs that are no use in this flashy environment. Also there is no way to simply change content. So make the difference, shorten the time visitors are just visitors and instead make them play & gamble! Be progressive, be different and be effective!
It's simple, it's attractive, it's effective and because TIME is equal to MONEY. So share valuable information's with your visitors & guests, shorten the time they just observe and let them play and gamble!