11 Dec 2019
nanoStream Cloud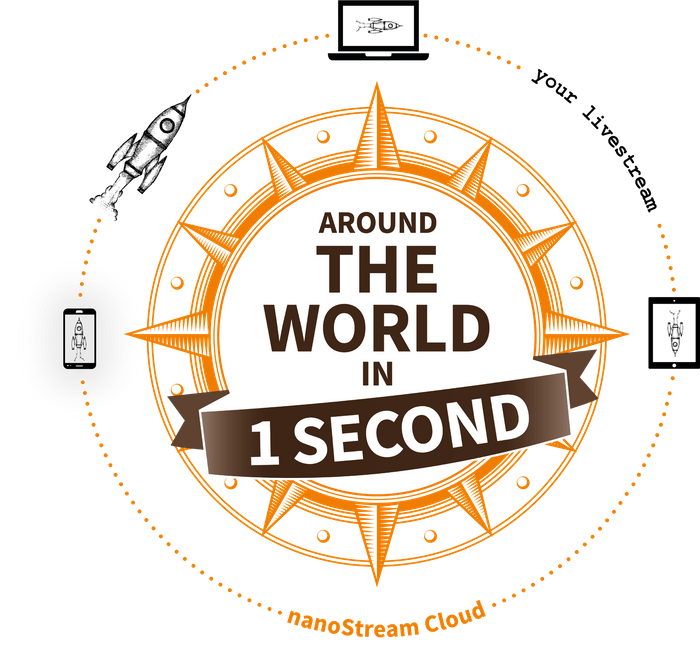 Interactive live streaming with ultra-low latency! Stream your Live Casino, Betting and eSports content with nanoStream Cloud and go live around the world in 1 second!
nanoStream Cloud is a powerful and hassle-free live streaming platform for use cases where every second counts. nanoStream Cloud includes nanoStream H5Live Player for ultra-low latency playback on any mobile and desktop browser, nanoStream ULL CDN with a global footprint and nanoStream Analytics for improved QoS and QoE.
Trusted by major companies in the betting and iGaming space, nanoStream Cloud has been responsible for raising mobile business by over 50%.
With nanoStream Cloud companies across several industries can focus on their business content being confident their live streams will be seamlessly delivered and played in ultra-low latency on any device.