LUCKY WHEEL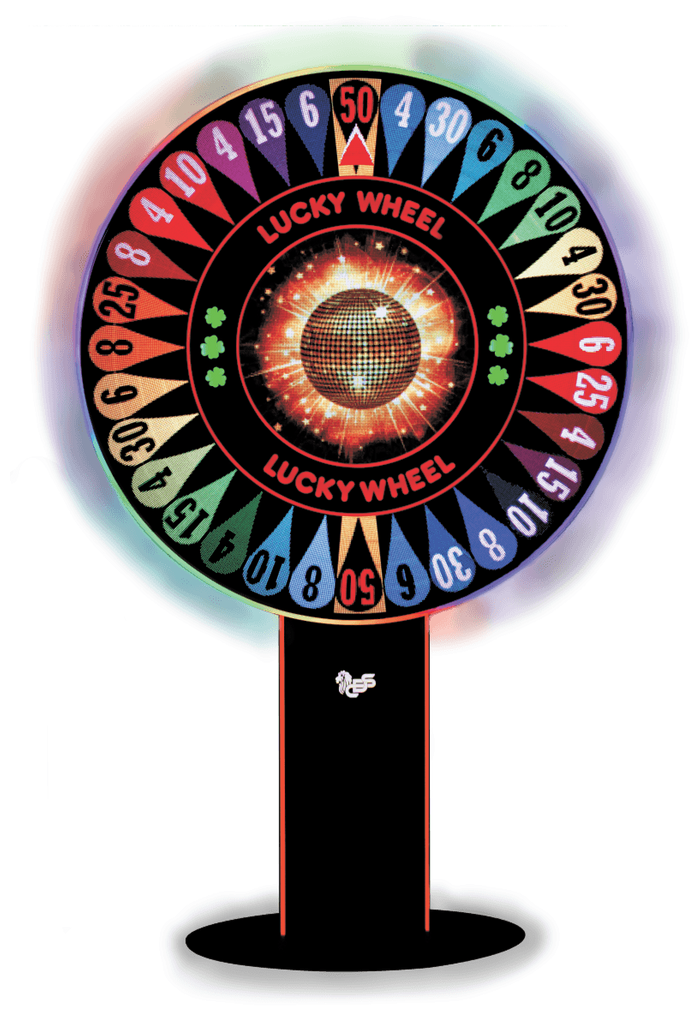 Following the classic look of the wheel of fortune, we designed a new digital multi-game wheel – The Lucky Wheel! Fully digital, outstanding design, best build materials, cutting edge technology, made to be unique for every single operator. Different Push & Play button options such as self standing, integrated with wheel or desk mounted. You decide!
This unique approach allows to it's operator unlimited possibilities such as complete control of wins, change of pre-installed icon packs, number of playing fields (16, 20, 32 and 64 symbols), speed and duration of spinning, winning cursor shape, appearance… Central placed display is also fully programmable and offers personalization options and can be used also as part of the game (bonus, extra spin, jackpot, etc.). To upload new game and replace pre-loaded is so easy. It will take few seconds of your time. Just take your USB key with game content and plug it into the Lucky Wheel. Wait for voice signal and you can play. Good luck!!!
There is an optional BINGO game if required!