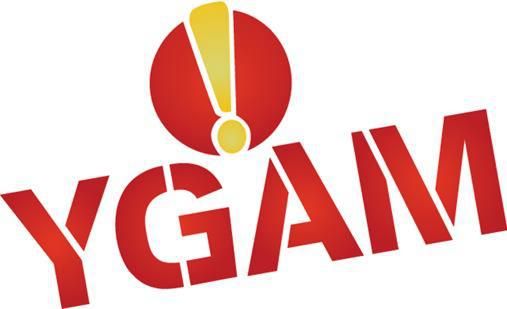 YGAM
Stand: N4-CP7
| Betting
| Bingo
| Casinos
| Coin-Op/Amusements
| Esports
| iGaming
| Lottery
| Mobile
| Online
| Sports Betting
| Street
| Table Games
| Both
| Central Europe
| South Europe
| Western Europe
| Northern Europe
| Eastern Europe
| Betting Services
| Business Services
| Casino Management/Operations
| Regulation
| Technology
Our social purpose is to inform, educate, safeguard young people against gaming and gambling harms. Our vision and strategy are guided by and contribute to the Gambling Commission's National Strategy to Reduce Gambling Related Harms.
Since YGAM's inception we have focused on independent evaluation and securing external accreditations for our work. There is robust evidence to demonstrate that our programmes are impactful in supporting our social purpose.
Through our portfolio of education programmes, we provide free training and resources for teachers, youth workers, practitioners, universities, faith leaders and health professionals. All of our resources, training and education programmes have been independently scrutinised, challenged, evaluated and quality marked by a wide range of organisations.
YGAM have partnered with Betknowmore UK, an award winning, support and training charity, with a mission to prevent and address gambling-related harm.
The purposeful collaboration between YGAM, Betknowmore and the Responsible Gambling Council has led to the development of the Safer Gambling Training programme. Combining specialist knowledge, insight, and research to create the most advanced comprehensive training programmes worldwide.
World-class online training to strengthen player protection standards and effectively safeguard consumers from harms. Informed by 'lived experience' and relevant to the latest LCCP requirements. The training has been awarded the prestigious City & Guilds Assured status following a robust evaluation process.
Address
Young Gamblers Education Trust
71 - 75 Shelton Street
London
WC2H 9JQ
United Kingdom